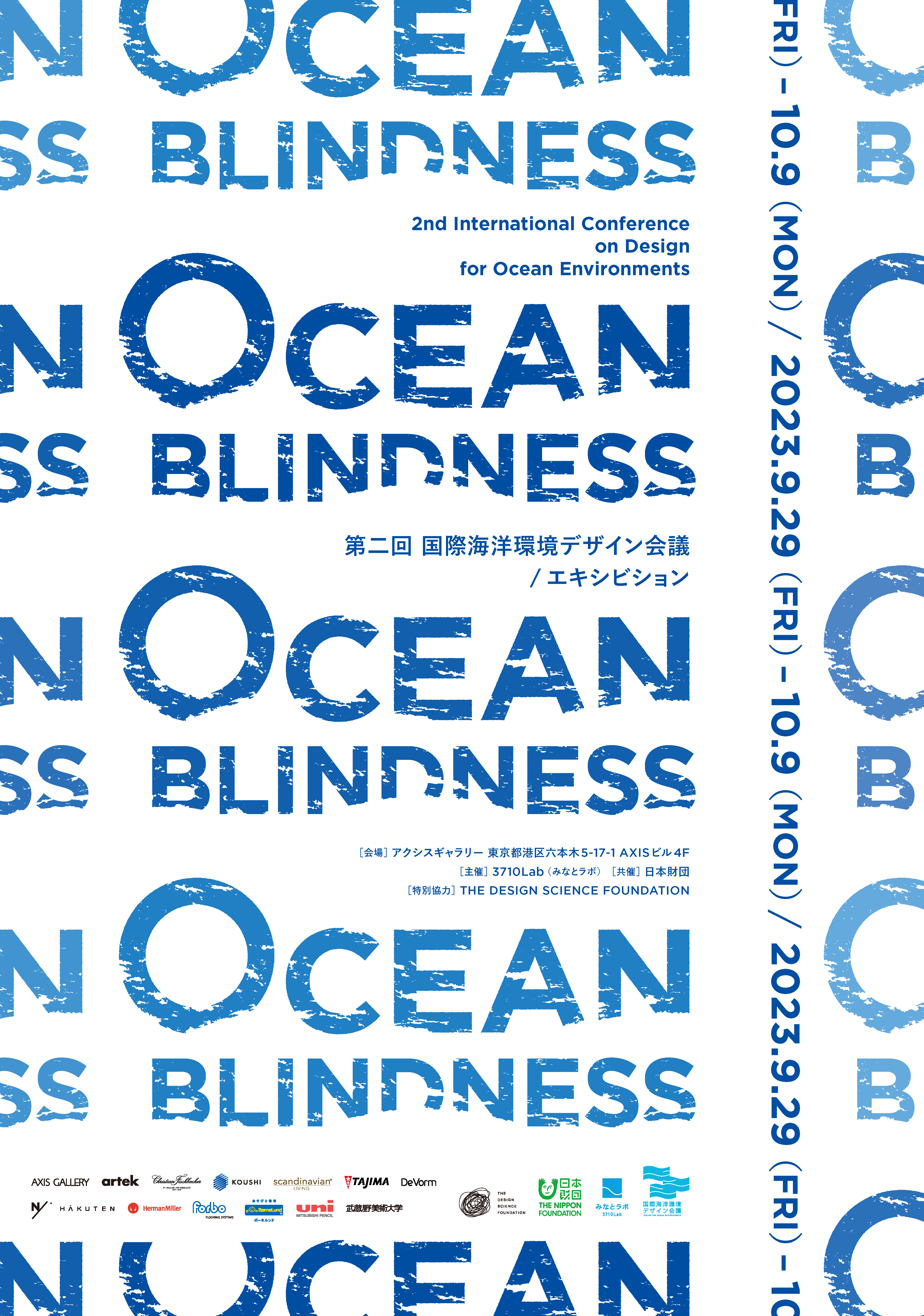 【Outline】
The vast ocean covers more than 70% of the earth. Because of its vast size, we are still unable to grasp the full extent of the ocean's existence.
In fact, our connection with the ocean has become even more distant in our highly urbanized lifestyles.
This conference and the exhibition will be held to address various issues and viewpoints, from exploring the possibilities and attractions of the ocean to the increasingly serious ocean issues, with "design" as a coordinator.
At the second conference, Naoto Fukasawa, Jin Kuramoto, we+, and other designers who have participated since the first conference will report on the ocean environment design workshops they have conducted to learn about the ocean, and new creators such as dot architects, Sae Honda, and COMPANY (Aamu Song & Johan Olin) will hold participatory workshops and talk events to experience the ocean. The concurrent exhibition will showcase ocean environment designs from around the world that are connected to the ocean and utilized in daily life and towns, as well as works that were launched during the ocean environment design workshops. The venue will be organized by we+.
For details of the programs, please visit the official 3710Lab website.
https://3710lab.com/news/5744/
【Conference / Exhibition Outline】
2nd International Conference on Design for Ocean Environments /Exhibition「OCEAN BLINDNESS ーWe Don't Know the Oceanー」
Dates:September 29th, 2023~October 9th, 2023
Time:10:00~20:00 (on 29th, it will be opened at 16:30~21:00) No holidays
Place:AXIS Gallery
Fee:Free
Host:3710Lab
Sponsorship:The Nippon Foundation
Cooperation:AXIS Gallery
THE DESIGN SCIENCE FOUNDATION is a special collaborator in this exhibition.